Changes the file type/extension of the files of the selected M4B AAC tracks to M4A which removes their native bookmarkability. Deletes and then re-adds each file so its track will appear in the Music library. Ratings, play count, last played date, skip count, and skipped date are preserved.
Latest version:

November 29, 2013
Maintenance update for compatibility with OS X 10.9

Info:
Popular Now
Correct song titles listed as "Artist - Song Name"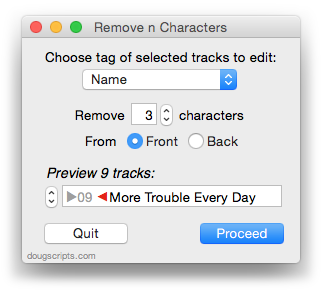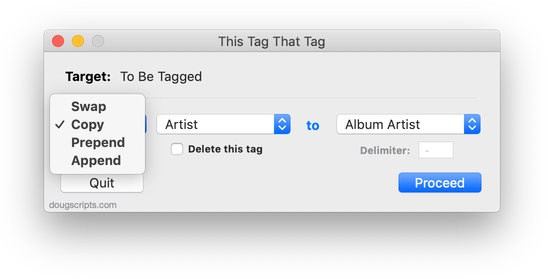 Applet assists with swapping, copying, appending data between track tags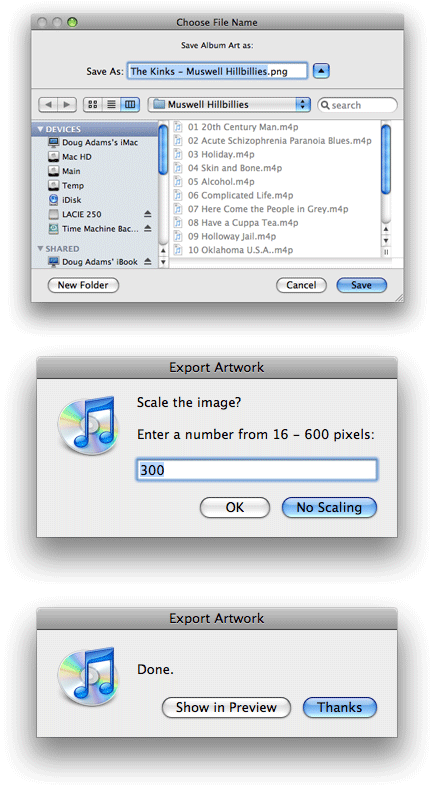 Save the display artwork of the selected track to a file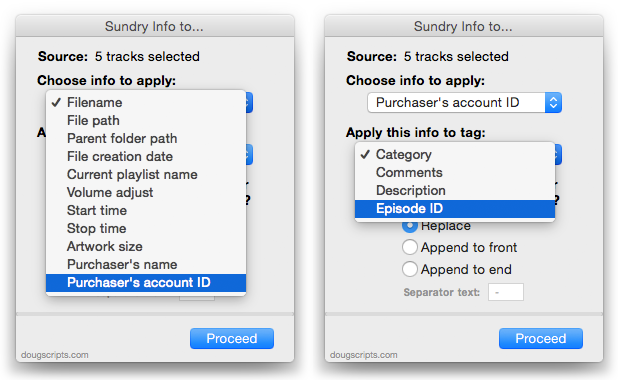 Paste non-ID3 Tag track and file related info into Category, Comments, or Description tag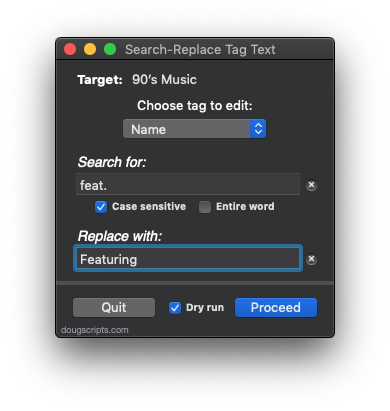 Perform search-and-replace on text in your choice of tags
10 Most Recently Added: