As of version 4, iTunes has a "Replace Existing" option when users are re-importing CD tracks to replace existing tracks. The problem is that iTunes will only allow this option if the ID3 info for the CD tracks and the current iTunes tracks is identical. This script writes the writable info from selected tracks to the info of a CD; when you re-rip, the CD track data is already the way you want it.
(Note: In order to launch this PowerPC-era script on an Intel machine, it must first be opened and then saved using AppleScript Editor, which is located in your /Applications/Utilities/ folder. More information is here.)
Latest version:

Info:
Popular Now
Set the Plays of selected tracks.
Remove iTunes tracks disassociated from files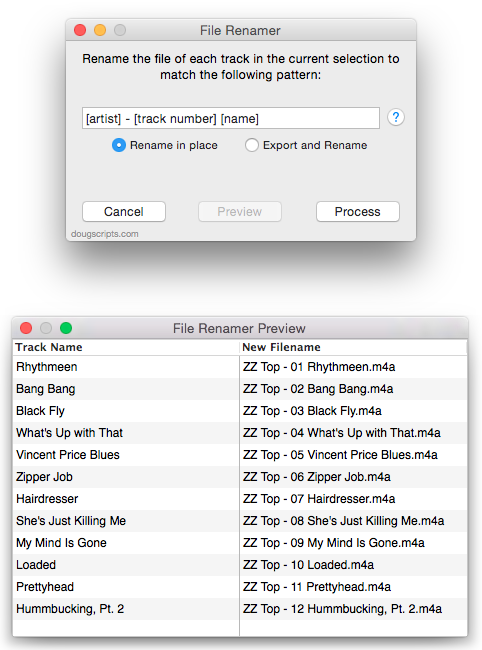 Use tag data to formulate new file name for selected tracks' files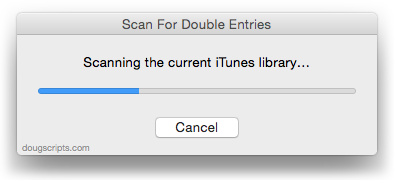 Locates pairs of track entries pointing to the same file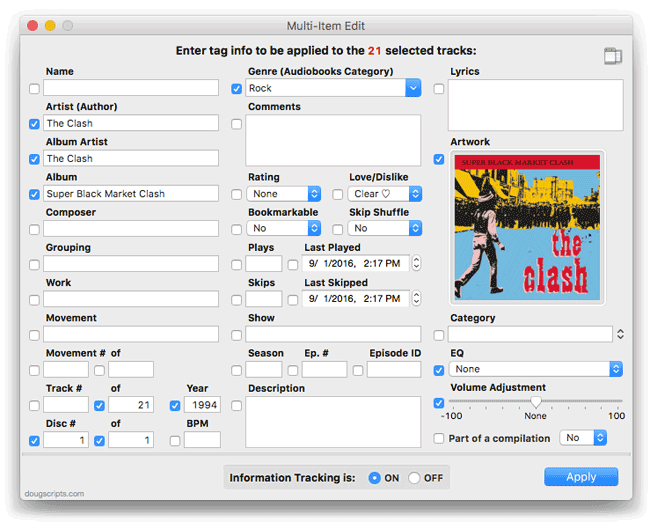 Edit a selection of iTunes tracks' tags in single window
10 Most Recently Added: